Waste hauling is the 5th most dangerous occupation in the United States. Our SMS360 software provides a simple, centralized solution to streamline waste compliance and risk management, reduce accidents and incidents, and send your employees home safely every day.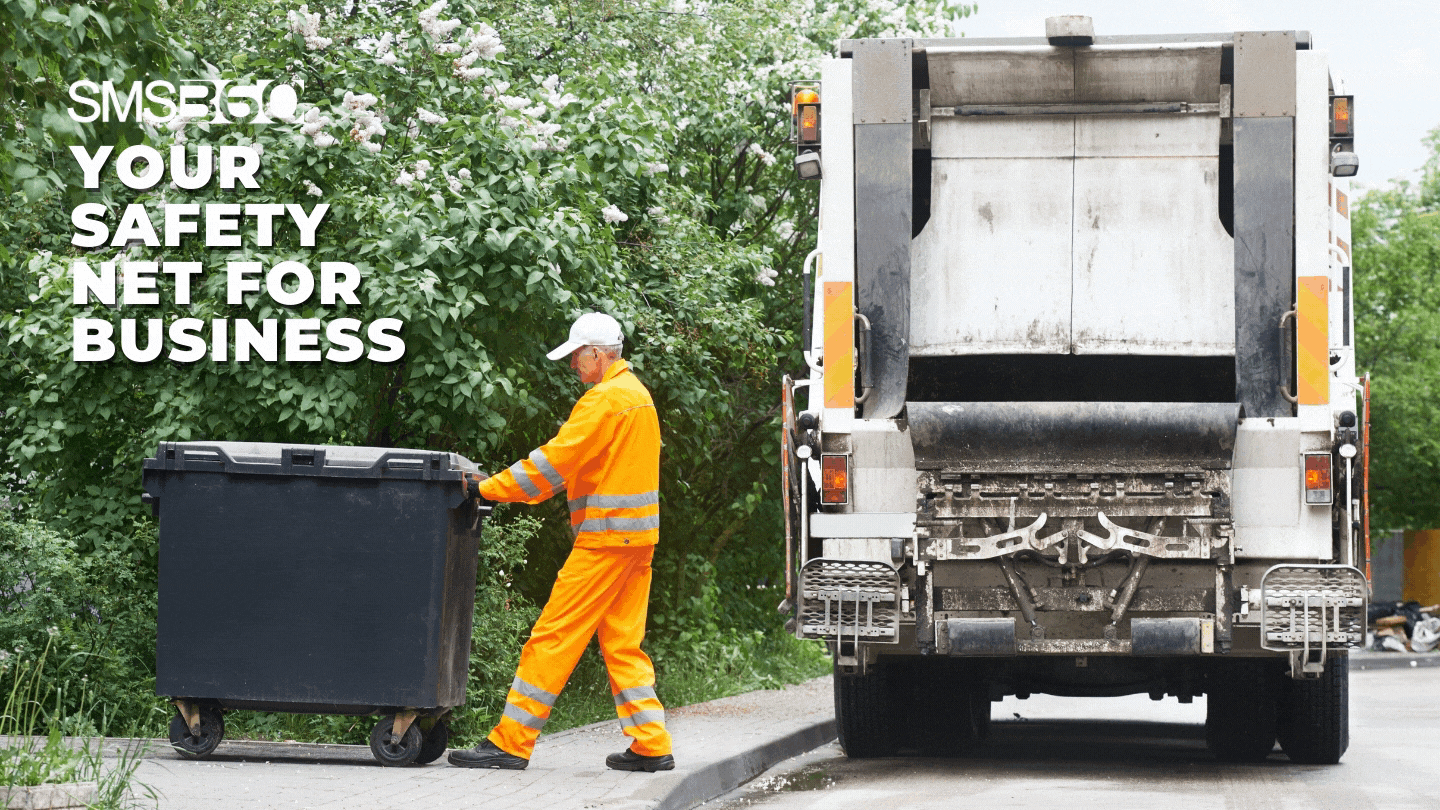 Frequent driver Injuries during waste collection, vehicle accidents, property damage.
Affording costly OSHA & DOT violations and accidents.
​
High accident occurrence rates.
​
Loss of production due to accidents.
Workers Injuries in operations typically Musculoskeletal from overexertion, slips, trips and falls and falling objects.
It takes a long time to get incident reports to the right people.
Forms get lost easily or they are not updated and filed properly.
There's no digital verification of Incident, digital more accurate and faster to generate
SMS360 enables workers in the Waste industry to record risks, identify risks' causes and outcomes, analyze related data, adjust processes and, finally, eliminate the risk.
Our Predictive Analytics feature allows you to harness data to forecast potential risks before they happen, allowing decision makers to proactively manage process risk that could lead to loss of production and harm employees and the environment, thereby lowering accident occurrence rate, lowering OSHA & DOT violations and overall cost of accidents in your operations.
SMS360 Safety Observations mobile feature is key in capturing a companies operations and employees performance that allows supervisors to make necessary adjustment to STOP an accident before it happens. Near Miss is also an important component in risk analysis.
Assign and escalate incidents within your company.
Maintain OSHA and DOT recordable accidents in an accident register per federal and state regulations.
Initiate an investigation or workers' comp claim and manage all your records online.